Roof Water Leakage Repair Method For Your Roofing Issues
As professional roofing contractors with many years of experience in this industry, we know which type of leakage repair method works best for your home that's an affordable solution. One of the most common things we use to repair roof leaks is using roof cement and sometimes you may just need a part or all-new shingles due to signs that water damage has been present. We also add our waterproof coating on top after installation so there are no worries about early wear and tear. Depending on what kind of water damage will determine, how long term these solutions will last. 
Check for water damage Signs :
If you think that your roof needs to be repaired, the first thing you can do is find the source of the water leakage. Check for water marks on your ceiling, this is a lot easier when it rains. One way is by following what experts say, which boils down to "thinking like water" because it typically enters homes through worn shingles or loose nails at intersections on roof planes. If you have a slanted roof be sure to check for the higher points on the roof from where you saw the leakage as the water can often trickle down first.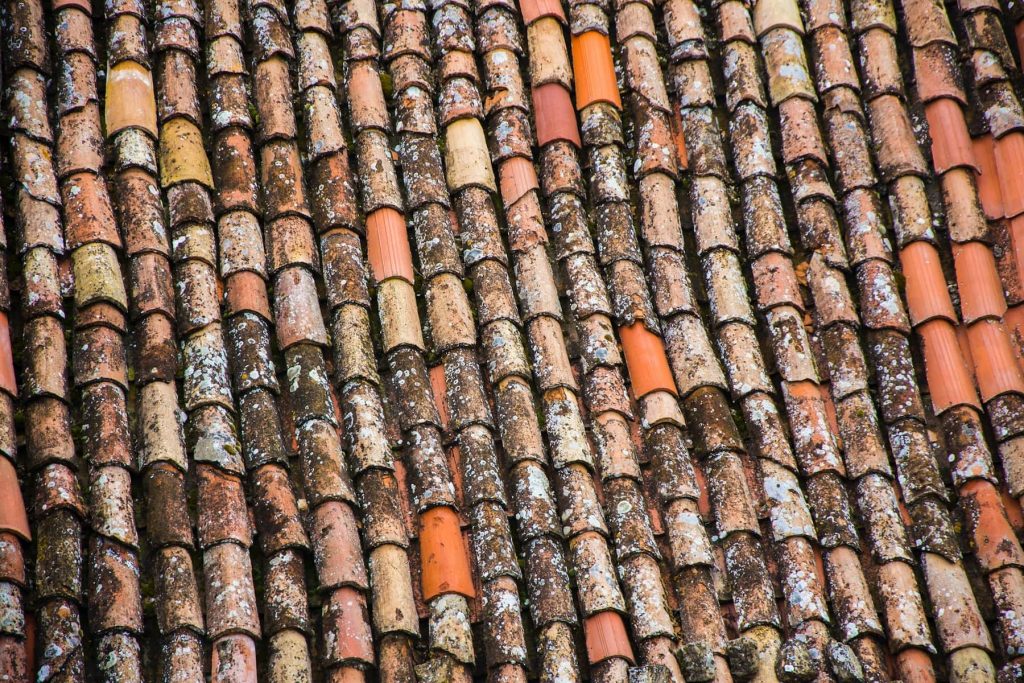 Call in a roof water leakage repair service to test for water damage :
Once you have found a potential source yourself it is best to contact a roof leakage specialist who has special equipment to do the testing for you. This is because many times people miss out on things when they do not have the experience to know what to look for and some water damage can be hidden for a long time before it is noticeable. There are four different methods that are popular and are non-invasive and non-destructive.
Infrared Thermography
Infrared Thermography is used by finding where there is water.  When there is water damage the water enters, and will either be absorbed by the insulation or run to the cracks between the nonabsorbent insulation. Using an infrared camera, Roof leakage repair specialist can see which areas are warmer; this is usually an indication of wet insulation. There are certain types of insulation that do not work with this method so we use other methods for different types of insulation.
Nuclear Moisture Testing
Nuclear Moisture Testing also known as Nuclear Hydrogen Detection detects hydrogen levels. We use a hand-held device that emits streams of high velocity neutrons when the stream hits a hydrogen atom the stream bounces back to the machine at a slower speed. The machine can then use the results to measure the percentage of moisture as water has a high percentage of hydrogen atoms.
Electronic leak detection
If the structural roof deck is conductive, it is made from either metal or concrete and there is an insulator membrane. The Roof leakage specialist can use high-voltage electrical testing, this is done by using one electrical lead connected to the roof decking, and another attached to the device, sort of like a push broom with copper bristles. We then sweep the surface of the membrane and any moisture in the membrane will complete the circuit between the device and the roof deck.
Electric Field Vector Mapping
Electric Field Vector Mapping is similar to the high-voltage electrical testing except it is using a lower voltage. This comes with several advantages such as we are able to use it on exposed, ballasted or concealed membranes, and the roof doesn't have to be completely dry. We, NASAX Roofing Contractor, can also do this sort of testing on vertical, sloped or flat surfaces. We start by wetting the roof to create an upper electrical "plate" then just like the high-voltage electrical testing we sweep the roof and our roof leakage specialist is able to determine the direction of the current and can tell exactly where your roof needs repairs.
How Roof Leakage repair Specialists, repair
your roof :
Fixing your roof could be as simple as changing or reattaching some shingles. Sometimes if the shingle has a clean tear you can just apply roof sealant using a caulking gun under the crack itself and then press down the shingle and then use the sealant again over the crack. Use a putty knife to spend the roof sealant to have a nice smooth finish. 
Here are some recommended methods we use depending on the roofing type – 
1. Reinforced Concrete Flat Roofing
Although there are multiple ways to repair this kind of roof, if there is heavy water damage we use it to remove the existing surface and waterproofing membrane. Then to re-waterproof the concrete surface before re-installing the finishing layer of tiles or cement screen. 
2. Clay Tiled Roofing
While these tiles are beautiful, hardy and can withstand contraction and expansion well, they tend to break and crack when there is too much force or are hit by falling objects. Also, the flashing from clay tiled roofing is often the reason for water leakage. We repair these by replacing the broken and cracked clay tiles and applying waterproofing sealants to seal up any cracks or holes. We then apply a waterproofing membrane on the clay tiles to seal up any micro cracks that could cause the water seepage.
3. Metal Roofing
Metal roof water leakage is caused by rusting, they rust over time and can result in breaks or cracks. The best way to stop the water leakage is to change the damaged roofing sheet.
Additional Read – Advancements in roofing technology for your next house