What are the factors I should consider before selecting a roofing contractor to repair my roof's leaking?
What does a roofing contractor do?
A roofing contractor or roofer is someone who installs, replaces, and repairs the roofing on homes and commercial buildings. They use a multitude of materials such as shingles, concrete, bitumen, and metals. In Singapore, all roofing contractors have a builder licence.
The importance of a roofing specialist
The benefits of hiring a professional roofing specialist compared to doing it yourself are that you can be assured that the work provided will be excellent. That the quality of work will reflect the years of experience and the skills that they have accumulated. Also hiring a roofing contractor could actually save you money not just in the cost of materials but also in potential damaged repairs. Roofing specialists will also check the roof for any potential problems and any other signs of damage.
What should you expect from your roofer?
A good roofer is someone who is available to answer your questions and is able to give you a proper diagnosis. It is important to give a proper diagnosis so that the issue can be prevented moving forward. Your roofer should also have a general builder licence. When selecting a roofing contractor  you should be able to see positive reviews, be sure to take note of comments on:
Cleanliness

Professionalism

Quality of workmanship

Customer service

Overall experience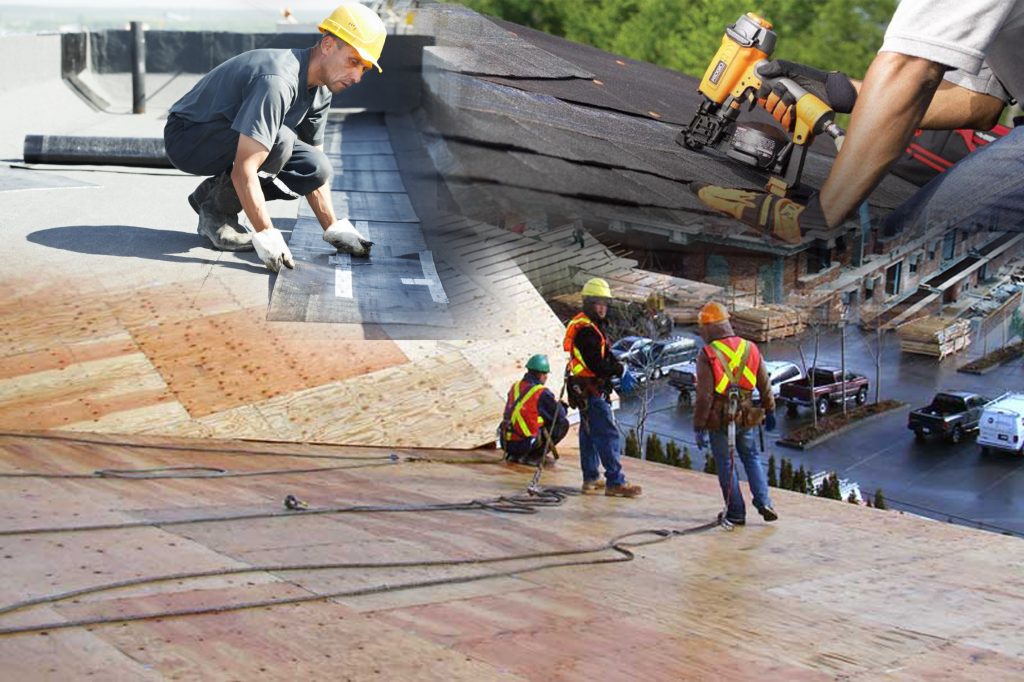 What to ask your contractor before they start the job?
It is important to ask questions to prospective roofing contractors, if you are talking to a professional they will be happy to answer your questions. If the contractor gets annoyed by your questions it is best to stay clear. Here is a list of questions we suggest asking your prospective roofing contractor:
How long have you been in business?

What kind of jobs do you typically do?

What jobs do you have that I can go see?

Who, exactly, will be installing my roof? 

What training and experience does the crew have?

What steps do you take for the safety of your workers?

What steps do you take to ensure the safety of my home and my family?

When would you be able to schedule my job?

How long will my project take?

Is there any building permit required for my project and, if so, how long would it take to get approved?

How will you remove any materials from my roof?

How will you protect my property from damage?

Who is my contact during the project and how accessible will they be?

How is payment handled?

What might cause a deviation from the contracted price?